4 Must have drone items and accessories for photographers/cinematographers
Looking for something special this coming Christmas for the drone loving photographer or cinematographer is your life? Look no further – we've got a selection of drone inspired gifts that you can purchase for that particularly awkward person to buy for.
1. Lowepro DroneGuard Carry Case
First off the mark is something that every drone lover should own – a carry case to safely cart around their beloved airbourne friend. Our chosen favorite is the Lowepro DroneGuard Carry Case and comes available in two sizes: CS 300 and CS 400 so you'll have the option to fit most hobby and some professional drones. With the larger of the two cases fitting the DJI Phantom 1, 2, 4 of 4 as well as the 3DR Solo among others available on the market – the case is a safe bet if you're unsure of sizing. With extra storage space for the RC/transmitter, blades, props, action video camera, batteries, cables, chargers, mounts and more – the only thing you'll be asking is 'where can I get more?'
2. HELIFAR Mini Drone, H802 RC Quadcopter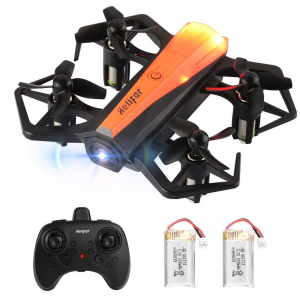 Next up on our list is less of an accessory and more of a full drone setup for less than £20. The HELIFAR Mini Drone is a great budget toy for any drone lover. Although it may lack in a camera, the drone makes for a great stocking filler with a quadcopter design and easy to use controller meaning that you'll be having countless hours of fun crashing into every inch of the living room. It may be cheap, but with features such as altitude hold and headless mode, the 6-axis gyro drone can ensure a laugh track for the whole day – deffo worth a punt for the drone lover you know!  
3. Drone Pilot QUADCOP Hi-Vis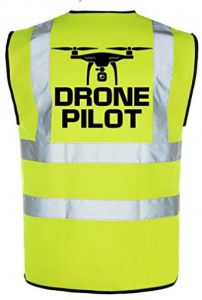 You'll struggle to get any gift for under a fiver these days, but if you just happen to like bright fluorescent vests (or know someone that might) you'll be in with a cheap gift and lots of laughs. Available in both orange and yellow, this high-vis vest is the perfect present for any drone photography/cinematography lover and with a surprising amount of practicality – it's a useful gift too. Now everyone can know who's in charge of the mini-helicopter in the sky and with sizes from S to 4XL – there's sure to be one to fit everybody.  
4. MG3063 I Drone On And On Novelty Gift Mug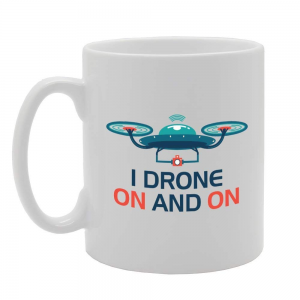 Sticking to theme of cheap and cheerful – you can't do much better than a comedy mug. Everyone loves a comedy mug and if it's just that little bit more personal – you can be sure that whoever receives it will brighten your day with a big old smile. Our mug of choice comes in the form of the simple white coffee/tea mug with the 'I Drone On and On' text on the front. Perfect for those of us that just don't know when to stop talking about the subject that we love. For a cost of less than $10 for a dishwasher and microwave safe mug – we'll struggle to find much else better for the money.
YOU MIGHT ALSO LIKE THESE